Aloha and Welcome to Maui Tech Auto Repair.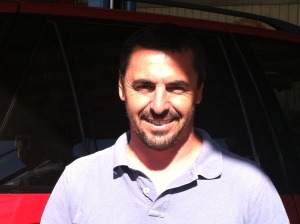 Maui Tech Auto Repair has a combine team of ASE certified Master Technicians with over 40 years of combine experience. Using the latest OEM diagnosis equipment, our technicians get the job done right the first time, preventing repairs that are unnecessary and extending the life of your vehicle. We prioritize what is absolutely necessary to repair, and inform you on repairs that can wait.
Our services include brakes, timing belts, water pumps; airbags, air conditioning, oil changes and preventative maintenance that will help avoid expensive repairs in the future. With a database of over 30,000 different makes and models, many times we are able to diagnose hard to solve problems when other repair shops cannot.
As your dealership alternative, we offer extensive experience in the repair of European cars such as BMW, Mercedes, VW, Audi, Porsche Volvo, Jaguars, Ferrari and Lamborghini.
Maui Tech Auto Repair also works on Ford, GM, Chrysler, Honda, Toyota, Hyundai and nearly all Asian and Domestic vehicles with replacement parts that arrive within 24 hours.
A family owned and operated company for more than 10 years; Maui Tech Auto Repair is there for you and all of your repair and service needs.
Please give us a chance to show you how we can get your vehicle repair right the first timeg and call:
(808) 875-9000
With Aloha,
The Maui Tech Auto Repair Ohana